Le Trung Thien Co., Ltd. (LTTH) is a manufacturer and exporter of dried fruits and nuts and other food products in Vietnam. We process dried jackfruit, dried mangoes, dried pomelo peel, dried passion fruit, dried oranges, dried coconut, dried guava, dried sweet potatoes, dried soursop, dried pineapple, dried apple with honey, and dried papaya. We also process dried and roasted sacha inchi nuts and their variants (sacha inchi nuts coated with coffee, sacha inchi nuts coated with coconut milk, sacha inchi nuts coated with chili garlic), roasted peanuts and their variants (peanuts coated with coconut milk, peanuts coated with chilli garlic), and roasted cashew nuts and their variants (cashew nuts coated with chocolate, cashew nuts coated with chili garlic).
LTTH was founded in 2013 by Prof. Dr. Thien Trung Le, a professor in Food Technology at Nong Lam University – Ho Chi Minh. LTTH collaborates with the university and other academic partners to do research and product development and apply the results into industrial processing.
Vietnam is a tropical country and is well-known for its tropical fruits because of the weather and land conditions. Fresh fruits however are seasonal and do not have a long shelf-life thus it is difficult to reach consumers at far places. LTTH has a mission to process these valuable fruits and bring Vietnam's agricultural and food products to the World. Its key principle of processing is 'preserving the value of nature'. R & D on processing parameters and application of advanced technologies are essential to preserve the highest amounts of health-beneficial components naturally occurring in the raw materials.
Throughout the years, Le Trung Thien Co., Ltd. has been building its reputation and gaining trust from the consumers both locally and internationally. We bring good quality and high safety standards in each product and are determined to bring the highest satisfaction to our customers. Our products have been exported to other countries including several European countries, Australia, USA, China, Singapore, Saudi Arabia, South Africa, and others.
Whether you are an established and well-known company wishing to open new product categories or still at the first stage of opening your business, we can partner with you to bring quality products to the consumers and society.
Nong Lam Food is our own brand. Our products are distributed in almost all large supermarket chains and in many shops in Vietnam. They are also exported to a number of countries like the Netherlands, Singapore, Australia, China and others. Many international travelers to Vietnam appreciate our products and it inspires us to export products more and more to different parts of the world.
Our mission
Our mission is to process and provide healthier products that also keep up with the consumers modern-life needs. We are motivated to bring Vietnam's best agricultural and food products to the World.
Our vision
Be a trusted partner to provide Vietnamese agricultural products, including dried tropical fruits and nuts, to other countries.
Ensure satisfaction of customers and partners with professionalism, sincerity and creativity.
Continuously research and apply new knowledge and technology to improve product quality and taste.
Develop into a strong and sustainable business in the field of dried fruits and agricultural products.
Core values
LTTH is a group of people sharing the same mindset and action. We have passion to serve the consumers, our families, and society. Creativity is encouraged and essential in all activities we are committed. Within the organization, we learn to love each other, respect, and understand the differences among members.
Our certificates
For the processing and processed products
SGS BRC
GMP
HACCP
ISO 22000
Vietnam high-quality goods certification
FDA USA (soon)
For materials
We source our materials from farms and cooperatives we carefully chose to partner with. We use the highest quality of fresh materials for processing, maintain the quality from the farm to the factory, and preserve the highest nutrient values during processing and storage. According to your requirement, we can obtain raw materials farmed and harvested with following certificates
GlobalGAP
VietGAP
Organic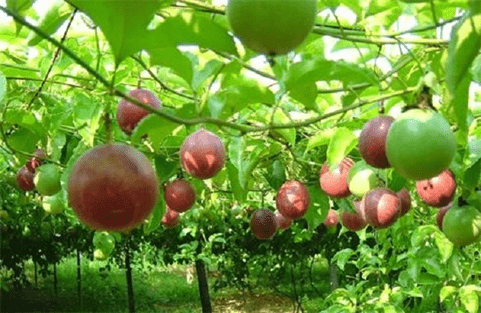 GlobalGAP passion fruit farm