R&D
Our guiding principle in processing is "Preserving the value of nature". Extreme processing conditions tend to lose the nutrients in fruits and vegetables especially antioxidants like vitamins and polyphenols. We at LTTH do research and apply knowledge in food science and technology to maintain the highest possible amount of natural bioactive components as well as the natural flavor and taste of the fruits and vegetables.
We are connected to Nong Lam University in Ho Chi Minh City as well as other academic units to do research. Besides doing R&D for ourselves, we cooperate with companies from Vietnam and other countries to do R&D on products we specialize on for them.
Prof. Dr. Thien Trung Le (first from the left) was at the laboratory of Prof.dr.ir Katleen Raes (second from the left, Ghent University, Belgium). They are working on several joint research projects on valorization of bioactive components and development of new products from Vietnamese plant materials.
Tropical fruits are not only tasty, but they are also rich in natural antioxidants like vitamins and polyphenols. Consumption of these components are linked to confirmed health beneficial effects. Processing needs to be optimized to lessen the loss or damage of these essential nutrients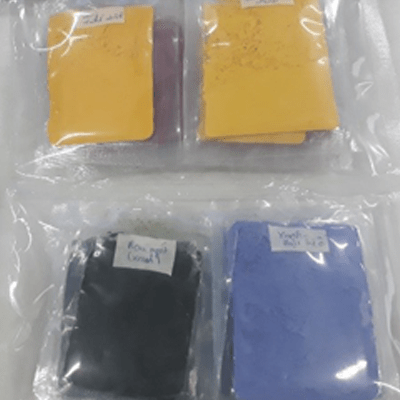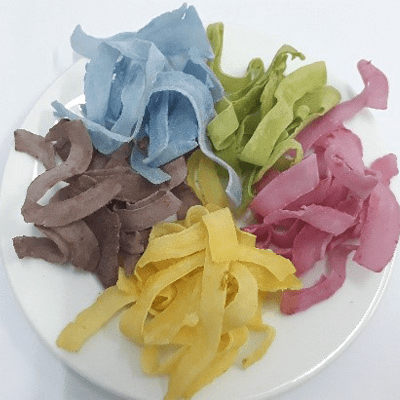 Examples of researches on extraction and application of natural colorants into food processing. This approach helps generate products possessing natural taste and flavor as well as appealing natural colors.
News